Hot Melt | Used Nordson 3890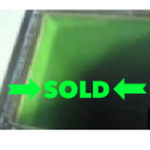 Nordson is the world's major producer of precision dispensing devices that applies adhesives to a wide variety of consumer and industrial items throughout the manufacturing operation process.
THIS MACHINE HAS BEEN SOLD
This is a used  Nordson 3890. It is an essential part of a hot melt system. It has a reverse flush system for the manifold. This specific machine is gear-to-line, so it can be hooked up to an encoder for variable line speeds. It has a two hose and gun connection. It is a DC drive motor, variable speed. It has an extended hopper and it has the biggest pump offered. It really is a great and thoroughly clean machine.  After watching the video you can see that everything is in working order.
If you are looking for used hot melt equipment or other used packaging machinery then call Mectec Packaging Machinery today 519-787-8790.