Dicing Equipment | Used Holac VA 125 N Automatic Dicer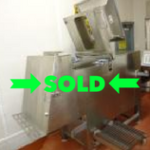 The VA 125 N is a completely automated multipurpose dicer which provides dependability and overall flexibility  merged with fantastic slicing qualities. With both the lift- tilt mechanism or the automated infeed conveyor belts, it constantly provides the highest output.
THIS MACHINE HAS BEEN SOLD
The Holac VA 125 N features:
Completely sealed loading chamber with open drainages
Sidewall opening, can be modified to item dimensions for loading
Power-pack for goods with higher slicing resistance
Speed-pack adjustable blade
Tool control functions
Fully automated lubrication system
Computer managed with touch screen
Product window in blade chamber
Hopper tilt-support
Two-component grid
Hardened shear edges and item stabilizers
Simple and secure grid fixation
This Holac dicer with product infeed is in excellent operating condition. It was used for raw meat cubes an has all safety interlocks, one set of grids and can do 153 cuts per minute.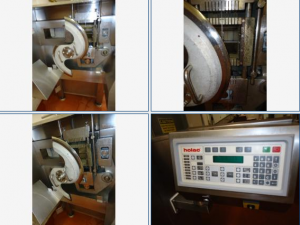 If you are looking for used dicing equipment or an other used packaging machinery then get in touch with Mectec Packaging Machinery today!