Bin Lifts | Used Fork Servolift S-FL-950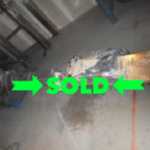 SERVOLIFT bin lifts are specially intended for the handling of all bin varieties.A huge assortment of applications can be carried out because of the modularity of the system.
THIS MACHINE HAS BEEN SOLD
This Servolift bin lifter will raise your bin and slew,shifting it  left and right. It is in excellent working order.
The buyer acquired them in 1997 and now realizes he does not have the space for them.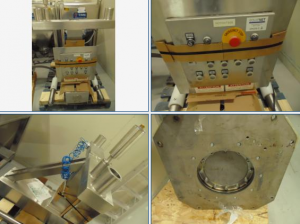 Mectec Packaging Machinery has used bin lifts and other used packaging equipment for sale.
Call us at (519)787-8740 or visit us at http://UsedPackagingMachineryForSale.com